Customer Story
EdrawMax Helps You Increase Your Team's Productivity
EdrawMax accelerates the growth and production of government and enterprise clients around the world.
Meet Hannah Ali
Role
Architectural Project Manager
Needs
Hannah Ali needs team performance management, tasks distribution, timeline management, and evaluation support.
Hannah Ali is a project manager in an architecture design firm. Her team creates plans and maps for different buildings, floor plans, interior design, front elevations, etc. She is known as the tech geek in the company because of her passion for introducing the latest and the most advanced technology in the workspace to facilitate her team.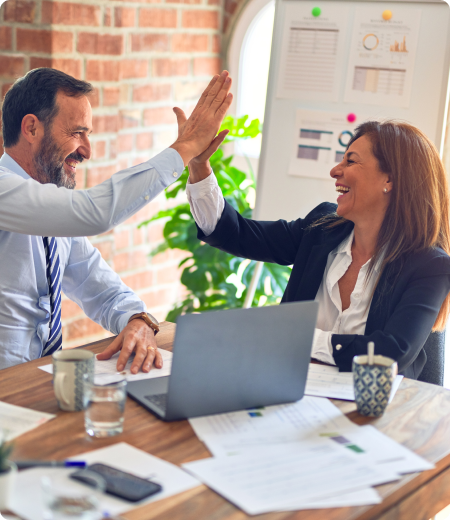 Challenges
Internal Alignment of Project
Ali needs to interact with clients, team members, and upper management to keep everyone in the loop and provide them with up-to-date status and scope of projects.
Prediction and Management of Timeframe
It is critical to reflect billable hours properly, else the team's efficiency becomes questionable. Gantt chart, timeline, and other project management tools help Hannah calculate billable hours.
Cost Management
Cost management is based on planning, budgeting, and cost control. If the expected delivery timeframe isn't followed, the cost exceeds, and the project flow is disturbed.
The Solutions
Hannah is a tech geek, so she keeps trying new technologies and programs to see how she can improve her team's efficiency and skillset. In this quest, she also tried EdrawMax and decided to use it for making plans and charts for her team. She makes her Gantt charts, project timelines, mind maps, analysis, and other required visual representations in this program and finds it easy yet efficient. Since she is an architect graduate, she has used AutoCAD for her architectural drawings. However, EdrawMax is her holy grail tool for management purposes . She noticed that her team is also inclining towards EdrawMax for making their floor maps, garden designs, and front elevations because they get inspiration and a quick start using the templates. Hannah added; "It would be very early to say that we have completely migrated to EdrawMax from AutoCAD, but yes, I can say that it is a new addition to our toolbox, and we use it very frequently for charting and management purposes."
Resource Management
The resources in a project are both tangible and intangible, e.g., people and time, equipment, materials, and finances. EdrawMax allows management people to make visual charts, tables and plans to keep track of everything. Digital charts are also very easy to update and manage. Hannah thinks using digital tools has made her daily life as a project manager very easy. Since EdrawMax is a platform-independent software and allows her to store her work in a virtual workspace, she can use it on the go. It is an important feature for her because she also has outdoor tasks and site reviews to do. It's like carrying her desk with her everywhere, though without any burden.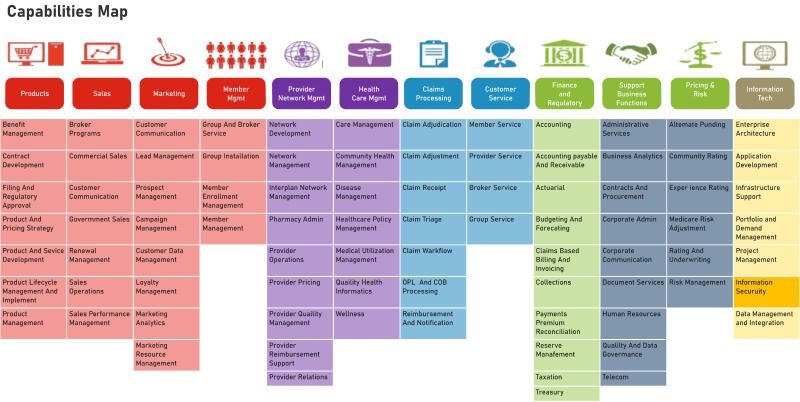 Source:EdrawMax Template Community
Reporting and Progress Monitoring
EdrawMax helps you keep your progress report up to date with your team members filling in their data in the same document on the cloud storage. Secondly, using the Gantt chart and timelines, every team member knows the expectations, scope, and deadline. So they also track their progress against the given schedule. Tasks and periods are also set, and required assets are allocated using a work breakdown structure. Report templates are also available. Hannah forecasts asset allocation and plans resources with drag-and-drop functionality to be quicker, easier, and more accurate.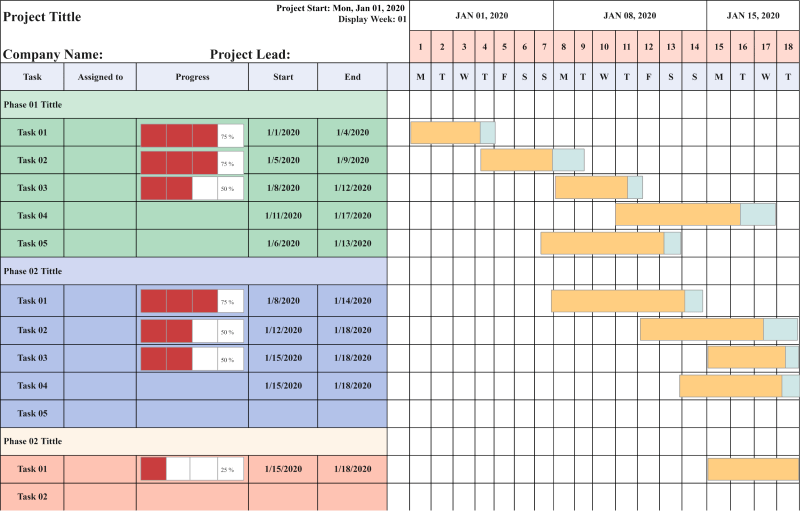 Source:EdrawMax Template Community
Quick Start With Templates
Templates are the team's favorite feature. They browse the templates library for inspiration and a quick start. They can import their brand assets into the software using the import feature and personalize the chosen templates and their data. The templates library is fully equipped with various samples, including a Gantt chart, PERT chart, timelines, work breakdown structure, floor plans, etc.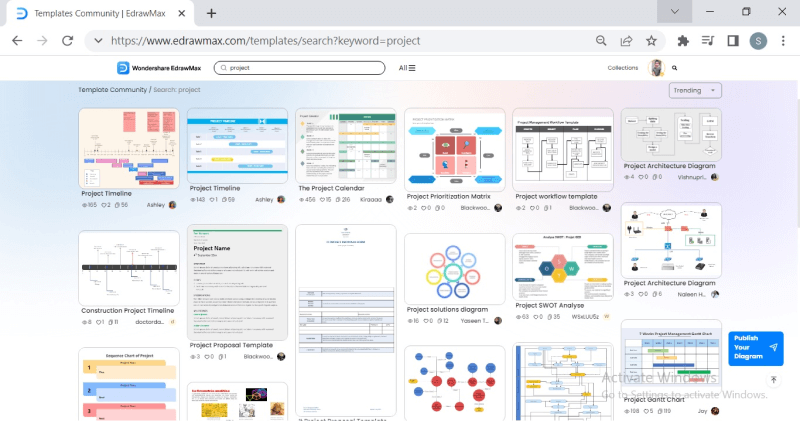 Source:EdrawMax Online
The Results
Improved efficiency and accurate project milestone forecast.

Proper resources allocation and scope determination.

Performance evaluation and continuous monitoring

EdrawMax has proved to be an excellent choice. It has a complete package of diagrams that support our time management, task distribution, forecasting, performance evaluation, and progress tracking. We hope that it continues to improve and add more tools for prediction and data analysis.